Anticosti Island Testimonials
Coments from our customers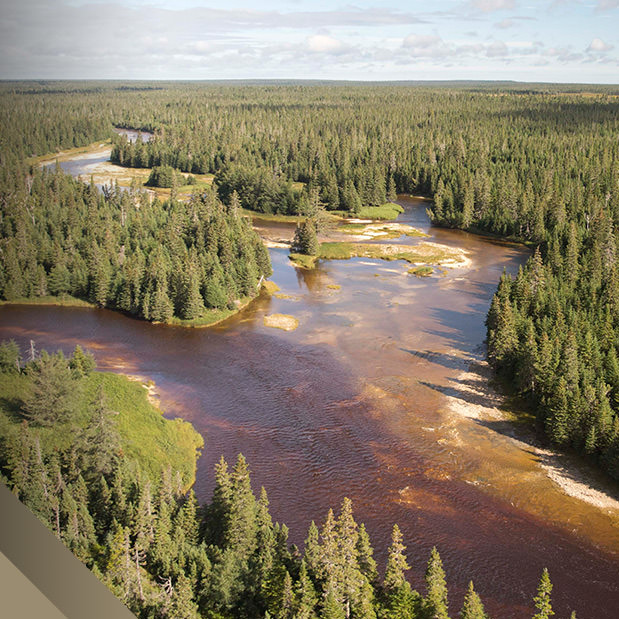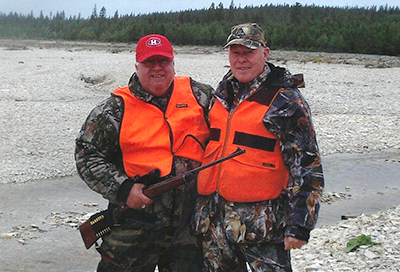 «Be assured that I, my brother-in-law Ronald Tremblay and our wives experienced the best hunting trip ever. Everything was perfect, the air transportation, the truck, the ATV, the cottage, the welcome, our guide (Sam), exceptional meals, and the group atmosphere. If we are lucky enough, we will certainly be returning. We give you a score of 5 stars»
Michel Jacob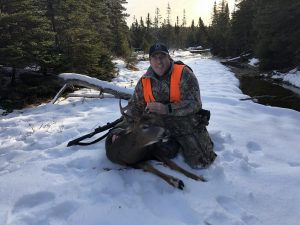 Good morning, sir,
I've just come from my stay with you at the Louis Jolliet Lodge! I can barely find the words to describe my trip!  First of all, the welcome at the airport on the island was very courteous and once we arrived at the Lodge, we were taken in hand by the very smiling and devoted Patricia! After settling in, the mandatory visit to the shooting range gave us a good impression of the professionalism that awaited us during our stay! From the first night, we were served a king's supper!!!! This was repeated at every meal throughout the week! As for hunting, I have only good words there too! It was great to change area every day and to be well oriented and advised on how to hunt in each place! I got a spike and a nice 8 points:)
I'd like to talk to you about your staff! What a great crew! Everyone is kind, polite and courteous! All the guides looked me straight in the eyes and said a nice hello every day we met! The lady who made my room was practically invisible (even on days when I had finished hunting), discreet and very nice! The kitchen team seemed so tight-knit and happy to work in your facility! The mutual help between each guide gave the impression of a gang of chums and the information given each evening between them clearly indicated that there was no unhealthy competition! A special word about Patricia, what a devoted, helpful girl.  Always ready to help us and do something big outside of her job to make us happy! My guide now, Mr Michel Quévillon!!!!! Man of few words but how efficient and how concerned about our success! In only a few days, I became attached to this guy! I hope to meet him again one day! A little word also for Mr Yvan-Denis at the Quebec City airport. It doesn't make sense to see a man so devoted and respectful towards Mr. Dutil and Safari Anticosti! I had the opportunity to speak with him for an hour! Wow, what a gentleman!
I'd like to go back with my wife and have her experience it with you!
Who knows?!
Thank you very, very much for everything. I love you!
Michel Comeau