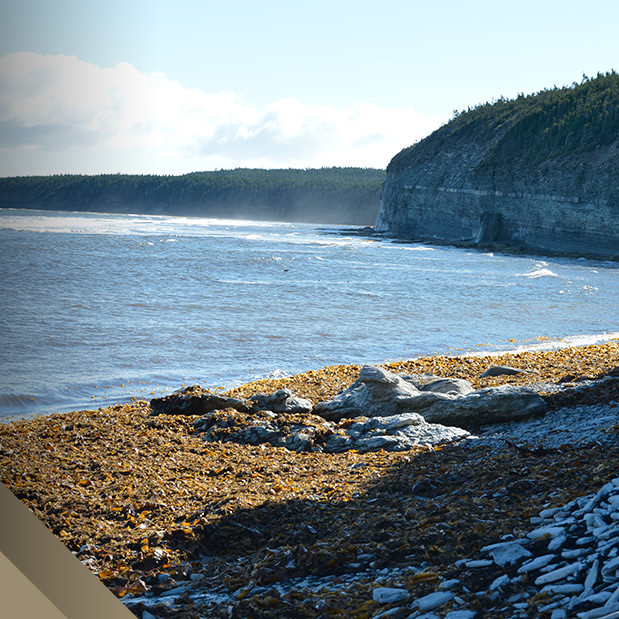 Services A unique hunting experience in the world.
Safari Anticosti is a unique and private outfitter that operates on a very exceptional island located in the middle of the Gulf of Saint Lawrence in Quebec, Canada. Safari Anticosti is the result of a merger between three different well established outfitters on the island. The total land area generated by this merger represents approximately 25% of Anticosti Island or 800 square miles of private territory. More precisely, Safari Anticosti now runs most of the eastern part of Anticosti Island.
Access to the Safari Anticosti areas is by direct charter flights from either Mirabel (Montreal) airport or Quebec airport landing on our private runway which is located on the Salmon River territory. This paved runway is 5400 feet long by 80 feet wide, lit and accessible to jets. The entire territory is connected by private roads that lead to a variety of accommodations ranging from five-star lodges to more isolated four-star chalets. From the incredible coastal views to the deep wood settings of our various lodges and chalets, Safari Anticosti customers will find their home away from home in complete safety and privacy. Apart from hunters, there are no predators on Anticosti Island.
Complete services A memorable stay with Safari Anticosti.
The staff who make up the Safari Anticosti family is of great importance to us. Indeed, many of the guides, the kitchen staff, the maintenance team and administration employees have been with us for several years. We also have some of the most loyal customers in Quebec's outfitting industry, and this is not only due to our outstanding hunting, fishing and resort services but also due to the people who are at your service on a daily basis.
Safari Anticosti offers you essentially two types of packages. You have the choice between white-tailed deer hunting or salmon fishing. An executive style retreat can also be tailored to your needs. The unique location and services which are of world-class quality are part of what makes hunting and fishing trips at Safari Anticosti such a unique and memorable destination.
The Safari Anticosti Resort allows business owners and individual groups the opportunity to explore and experience life on Anticosti Island in complete safety and five-star comfort. Whether you are interested in deer hunting, Atlantic salmon fishing, ATV expeditions or desire to be treated to gastronomic meals with access to world class open bar service, the Safari Anticosti resort has this and much more. The Safari Lodge is said to be « The Lodge » to visit on Anticosti Island.